WHAT IS RADIO FREQUENCY ABLATION?
Radio Frequency Ablation (RFA) is a medical procedure in which part of the electrical conduction system of the heart, tumour or other dysfunctional tissue is ablated using the heat generated from high frequency alternating current (in the range of 350-500 kHz). RFA is generally conducted in the outpatient setting, using either local anaesthetics or conscious sedation anaesthesia.
Two important advantages of RF current (over previously used low frequency AC or pulses of DC) are that it does not directly stimulate nerves or heat muscle and therefore can often be used without the need for general anaesthetic, and that it is very specific for treating the desired tissue without significant collateral damage.
INDICATIONS
● Liver Cancer
● Thyroid (Benign nodule & recurrent thyroid cancer)
● Breast Cancer
● Snoring
● Lung Cancer
● Hypersplenism
● Neurofiroma
● Renal Cancer
● Insulinoma
● Uterine Fibroid
● Varicose Vein
● Osteoid Osteoma
● Benign prostate hyperplasia

RF ABLATION SYSTEM M-3004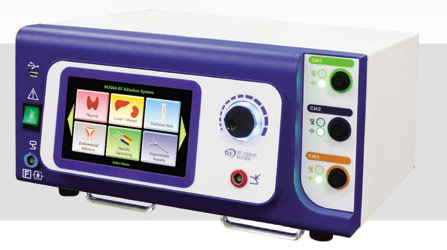 200W Multifunctional Generator that can cover all the applications using multi-electrodes
FEATURES:
● Switching Control System for larger ablation sizes
● Compatible with various electrode types
● Various treatment algorithms in memory
● 7" TFT LCD touch screen with smart UI
● Advanced Self Test function
● Automatic identification and function test of the catheter for the varicose vein mode
● Easy S/W upgrade and data download by USB(Front)
● Easy PC monitoring by USB(Back)
● Patient pad Monitoring System
● 3 channels of temperature sensing at the same time
● Monopolar and Bipolar electrode can work together
● Voice information system

NEEDLE SWITCHING: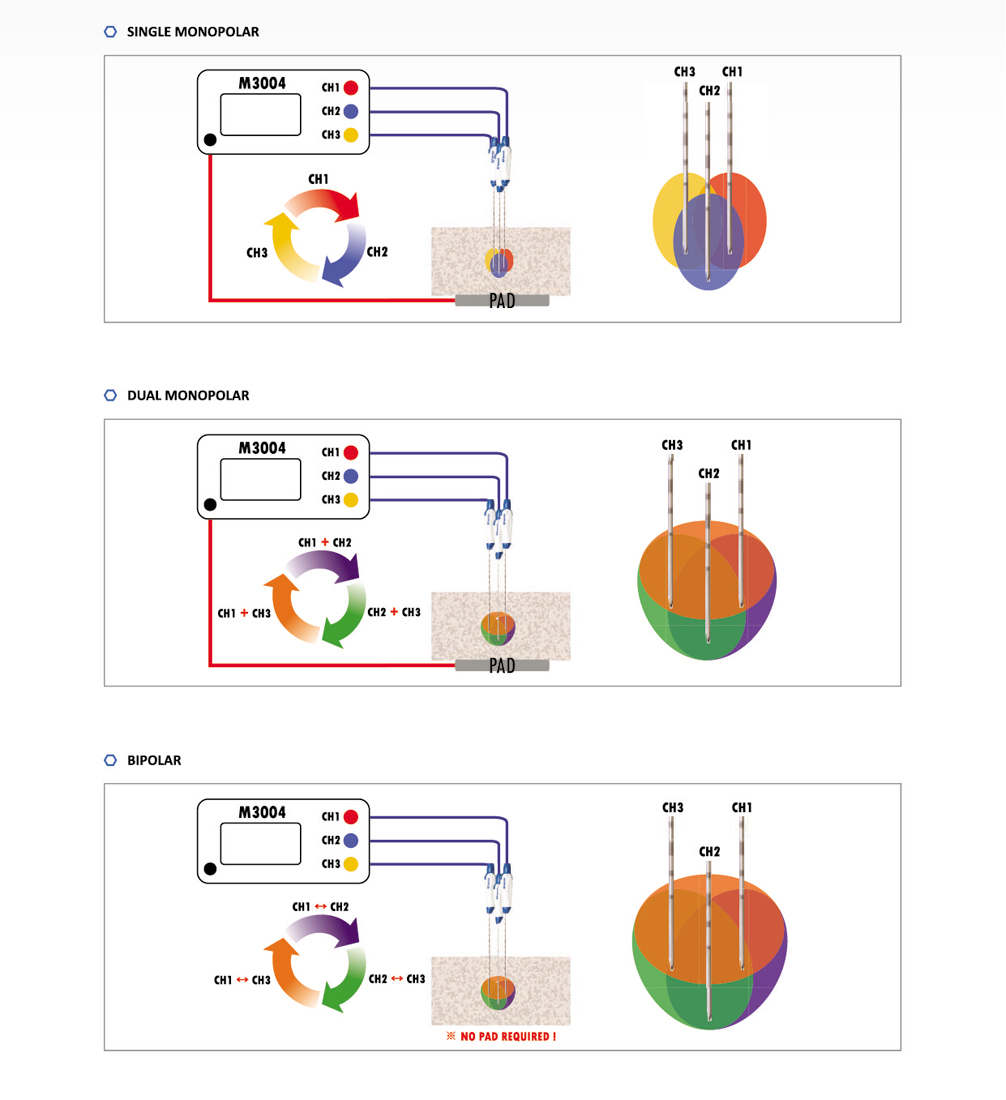 TUMESCENT INFILTRATION PUMP RFP-300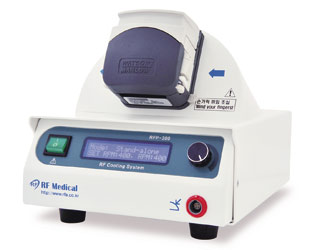 FEATURES:
● Operation status display
● Injection speed control
● Dedicated IV Pole included